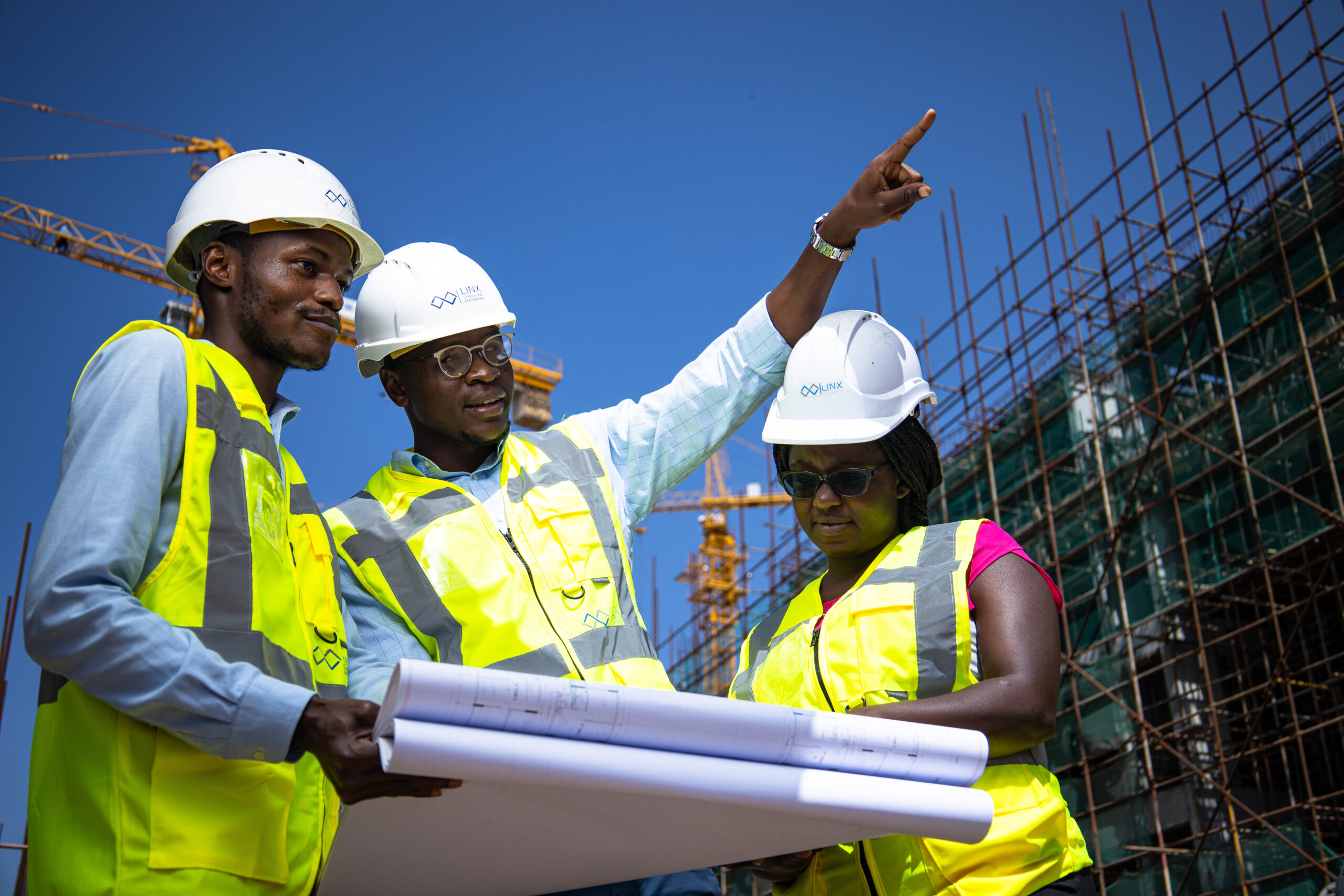 Linx Consulting Engineers Limited (LCE) is a professional consulting, design, mechanical and electrical engineering services company in the construction, energy, industrial, infrastructure, public and environmental protection sectors. We provide innovative and unique designs for each project based on our experience and knowledge of the construction sector while taking into account the economic constraints and functionality of our designs.
Since founding LCE has designed and supervised a large number of projects ranging from commercial, retail, industrial, residential to special structures that have have been successfully completed both locally and internationally  (Rwanda, Uganda, Swaziland, South Sudan, Tanzania, DRC, and South Africa).
We have a proven track recoord in delivering the projects to the most demanding of timescales, within the lowest possible client risk. Our clients, stakeholders and contractors provide testimony to our product-based approach to the execution of the projects. We only play one part in the projects and we avoid conflicts of interest.
The directors, partners and associates of the company represent years  of experience in the design, supervision and commissioning of our services on many iconic facilities locally and internationally.
In a nutshell, we believe in hands-on approach and passion for delivering the highest level of customer services that sets us apart from other consultants and consistently offer added value to any project. 
To provide innovative, cost effective and environment-friendly engineering solutions to all our clients using the best technology.
To bring inspiration and innovation in the construction world.